As I re-watched the 2008 Olympic team finals, it might be easy to throw the bulk of the blame on A-Sac that the U.S. lost the gold.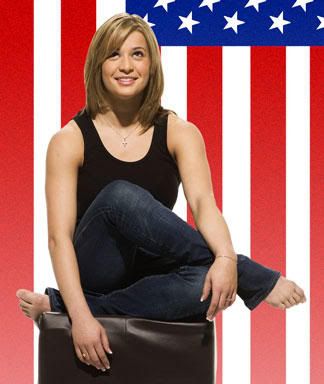 HOWEVER,
At second glance, look at the 2007 Worlds. We won the gold here
without
Shawn's Amanar, and with
two
mishaps on beam, one from Shawn and one from Nastia. When you look at things in that light, I think you have to forgive A-Sac. She hit as well as Nastia and Shawn in prelims in '08, and hit in '07 when both of them didn't. It's amazing we won the gold in '07. As a whole, we looked better in '08. We got really lucky, and the Chinese were not as good in '07. Just sayin'....
And would someone please, please explain to me how Emilie LePennec not only won the gold on UB in '04, but how she even had a 10.0 SV. BS!!!
Not cool, Em.